Installing a floating licence server
Spring Calculator Professional v2 differs from the previous version in terms of how it deals with floating (concurrent user) licences. In this version you must be running a licence server that each computer connects to.
Installing the licence server as well as SCP itself
Please note that as of v2.2, this has been removed from the standard SCP installation, in order to keep the two parts separate. With more recent versions, you must follow the "standalone software" route below.
When you install SCP, it also installs the licence server configuration software, which you can find on the start menu under "SCP Floating Licence Config".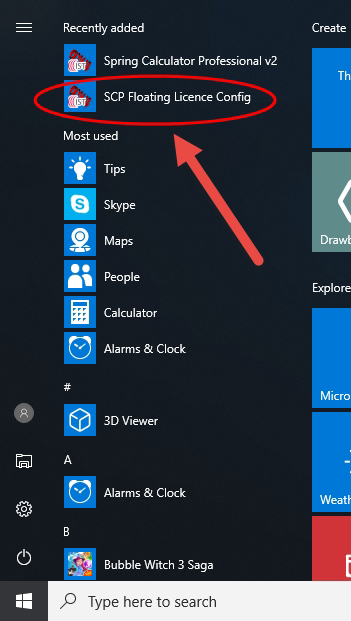 Installing the licence server as standalone software
Many people would prefer to install the licence server separately, perhaps on a server within the office network. There is a standalone installer for this - contact scp@ist.org.uk if you need a download link.
Setting up the floating licence
You can run the config program directly to see the current state of the licence server, but in order to make any changes you must right-click on the shortcut and run as administrator. This will allow you to make any changes to the Windows service that manages the licence server.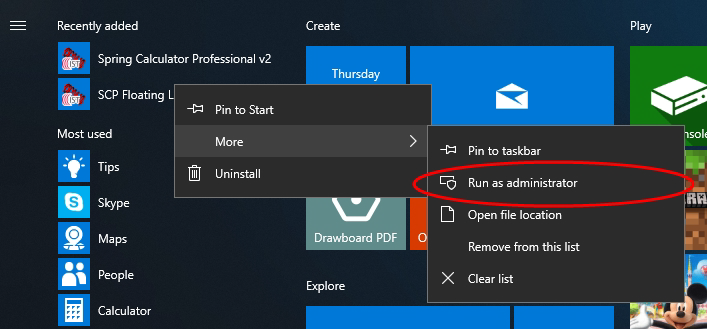 The initial window looks like this: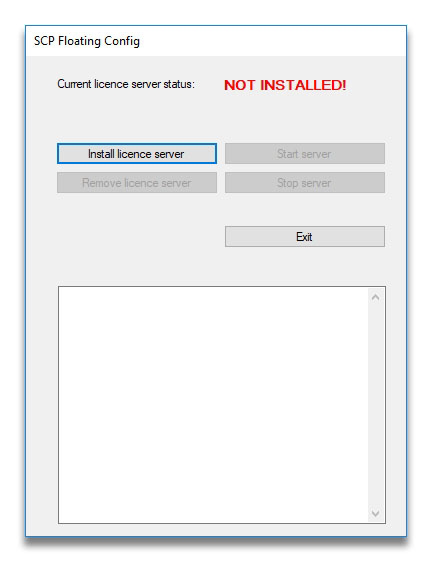 Click on Install licence server, enter the key and click OK.
Installing without internet access ("offline" or "manual" installation)
It is fairly straightforward to do this, but requires a little more interaction. Follow these steps:
Open a command prompt with administrator privileges (this is done by default if you are an administrator on a server)

Navigate to the folder the licence server is installed to

Run the following command, with the quotes but obviously using your real licence key:
SCPFloatServer_x86.exe -a="YOUR_KEY_HERE" -areq=ActivationRequest.xml
Send the created file to support@ist.org.uk. We will process it and send back an activation response file. Save it to the same folder and run this command:
SCPFloatServer_x86.exe -a -aresp=ActivationResponse.xml
The licence server is now activated, but isn't yet running. This command will install and start the Windows service:
SCPFloatServer_x86.exe -i
And that should be it!